Dinner Church
The Dinner Church movement, based on Kendall Vanderslice's book, seeks to recover an ancient Christian pratice rather than inventing something new.  The basic elements are people, food and theoloical refelection.  The context and those involved help to shape what the experience will be. Come when you can. Children are welcome.
5:30 - 6:30 Work in the gardens or landscaping around the church
6:30-7:30 Dinner, conversation & theological reflection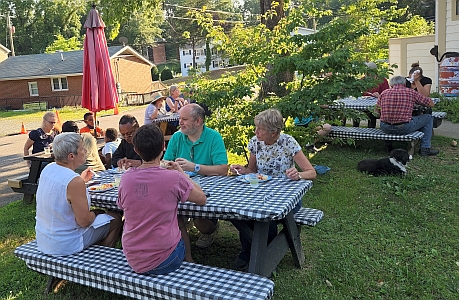 Coffee Hour
A time of fellowship after worship. Teams of 3 or 4 people prepare light snacks, coffee, and punch.
Food Team
Cooks and serves breakfast on Sunday mornings and sets up and organizes other special occasions during the year.