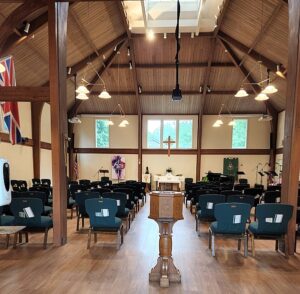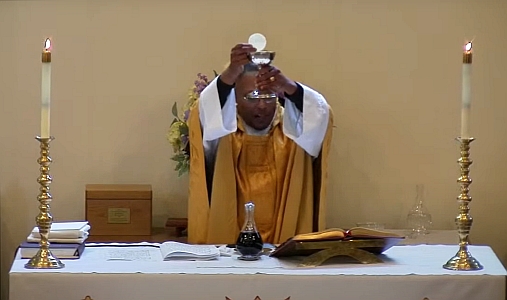 Everyone is welcome to worship at Trinity Episcopal Church, including children. We have a staffed childcare open during the worship serviceon Sundays. Baptized Christians of any denomination and age are welcome to receive communion. During this time of Covid-19 pandemic, masks are required.
We follow the Rite II Liturgy from the Book of Common Prayer.
Join us for worship on Sundays at 10:30am. This service is also livestreamed on our YouTube channel. It can also be accessed through our Online Worship page.
Sign Up for More Information by E-Mail.
Announcements of upcoming services, as well as Coffee Hour and Adult Small Group and other education and fellowship opportunities, are sent out by e-mail weekly. To receive these updates, please sign up for our newsletter using the form at the bottom of this page.