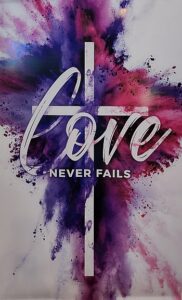 As Christians, we are called to follow Christ's teachings, come together for worship, fellowship, and to serve to the spread of the Kingdom of God. At Trinity, we have many opportunities for you to engage in ministry, service, fellowship, and Christian Formation. We truly believe there is something for everyone. Please take some time to explore our offering to find a way to become involved.
Serving in ministry helps you to develop and grow in your faith, make new friends, and is an expectation in the body of Christ. God has given you gifts for ministry. We are anxious for you to share them.
  In Our Church
Service opportunities in our church include Worship Support and Landscape Crew helping to maintain the church property, e.g. watering, wedding and planting.
  In Our Community & the World
Our outreach efforts focus on the needs of people locally, regionally, and across the globe. Trinity Episcopal Church is active in Outreach ministry, supporting our community through our ability to love, care, help, and feed people in need.
– Parishioners' Corner –
In the beginning God created the heavens and the earth" (Genesis 1:1).
The first verb that we encounter in the Bible is "to create," and both Jews and Christians have long affirmed that creativity is central to who God is. When Genesis 1 tells the story of God creating the world in six days, it emphasizes that the kind of creating God did was to bring beauty and goodness to "complete chaos."
Our world can be a chaotic and tragic place. I'm struck by this as I watch the stories of extreme and dangerous heat flooding in from around the planet. We shouldn't exempt ourselves from finding solutions to the challenges we face globally, nationally, and locally. But we can also remember God's example of responding to chaos by making something beautiful.
It's inspiring how many people are willing to share their creative talents here at Trinity, whether it's playing an instrument, singing in the choir, sharing artwork, or helping our gardens burst with food and color.
If you haven't yet shared one of your gifts with our community, I'd like to encourage you to consider doing so.  We would love you to share your gifts with us, too.
-Karl S.