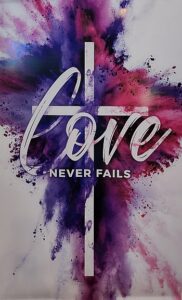 As Christians, we are called to follow Christ's teachings, come together for worship, fellowship, and to serve to the spread of the Kingdom of God. At Trinity, we have many opportunities for you to engage in ministry, service, fellowship, and Christian Formation. We truly believe there is something for everyone. Please take some time to explore our offering to find a way to become involved.
Serving in ministry helps you to develop and grow in your faith, make new friends, and is an expectation in the body of Christ. God has given you gifts for ministry. We are anxious for you to share them.
In Our Church
Service opportunities in our church include Worship Support and Landscape Crew helping to maintain the church property, e.g. watering, wedding and planting.
In Our Community & the World
Our outreach efforts focus on the needs of people locally, regionally, and across the globe. Trinity Episcopal Church is active in Outreach ministry, supporting our community through our ability to love, care, help, and feed people in need.