Welcome to Trinity Episcopal Church Charlotetsville!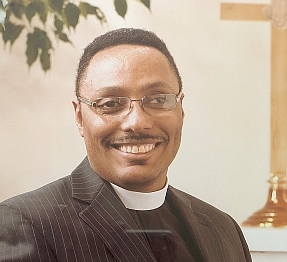 If you are looking for a church home, we feel that Trinity has much to offer.  Our worship in the Episcopal tradition couples the dignity and beauty of ancient practice with contemporary preaching.  We have a full program for spiritual growth, including Bible study, classes, and small fellowship groups.  There are a multitude of ways you can participate in meaningful ministry to those in need, both here and abroad.  And we have joy together through many kinds of fellowship.
Like you, each parishioner at Trinity is on a sacred journey of faith and life. We value the uniqueness of each journey, trusting that God actively pursues and meets us right where we are.
No matter who you are —you are welcome here. Everyone of every age, race, ethnicity, culture, gender, sexual orientation, gender identity, physical or mental ability, or economic status is accepted and embraced as a friend.
We warmly welcome you to join our church family and live out your faith through worship and fellowship.
Here are answers to frequently asked questions about Trinity.
The service lasts about an hour. All services include Scripture readings, a sermon (about 15 minutes), and Holy Communion (also known as Holy Eucharist).
At Trinity, we practice Open Communion, which means that we welcome everyone to Christ's table to partake of bread and wine. You do not have to be a member of our church, or any church, or even baptized to take communion. You may join us at the altar for communion, come to the altar for a blessing, or remain in your pew during communion.
You may wear whatever you want. Some people wear dresses or suits and ties, but many more are business casual, and still others wear jeans.
We provide an offering plate during our services for our members and regular attendees to place their offerings. If you are a visitor or guest, please do not feel obligated to give.
Children are welcomed and loved at Trinity, especially during our worship services. We offer activity kits for children remaining in the sanctuary and childcare for younger children in our nursery.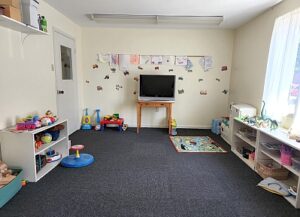 Please contact us with any other questions you may have. We would love to hear from you.
- Newcomers' Corner -
I was confirmed as Episcopalian in 1973. After attending other denominational churches for the past 10 years, I was looking for an Episcopal Church in Charlottesville to attend so that I could reconnect with my roots and the structure of the Episcopal service. I looked at the website for Trinity Episcopal Church and immediately felt the warmth and welcoming of the pictures I saw. I found the service times and decided to visit the church in person. Immediate when I entered the church on Sunday, May 15, 2022, I felt the same warmth and welcome that I saw on the website. Everyone was very friendly and ready to accept me as family. I talked with Pastor Cass and his wife and immediately knew that this is a place where I can worship, grow, and connect with a community. I am so happy that I have found a home in Trinity Episcopal Church.
Lisa J. D.